SERVOTRONIX

Performance at its Best.
Servotronix hardware and software design innovations deliver high performance motion solutions to answer emerging machine control and electro-mechanical challenges.High current loop bandwidth, zero settling time and position error, non- linear control and vibration suppression algorithms, combined with sophisticated auto-tuning - result in maximum machine accuracy and throughput, at a lower system cost.

Superior servo performance and compact footprint make the DDHD dual axis drive the ideal cost-saving solution for low and medium voltage applications.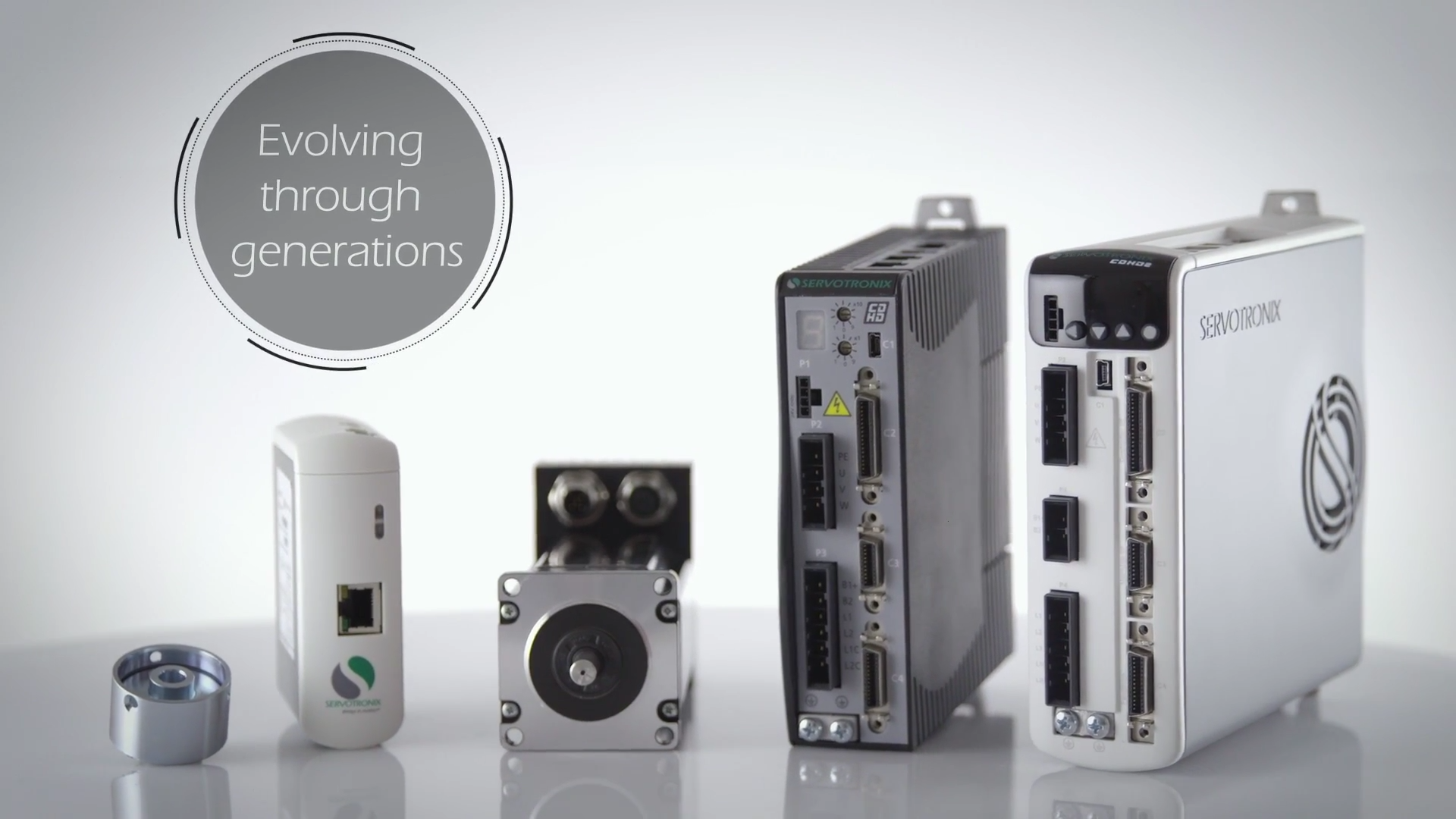 An experienced and dedicated team of software, hardware and control engineers comprise the pillars of Servotronix success. Servotronix local application support teams are stationed throughout North America, Europe and Asia. This allows our international customers to enjoy an effortless integration and commissioning process as well as ongoing support whenever and wherever needed.

Key benefits:

• 20% lower cost per axis due to shared components and less wiring
• High performance control of synchronous servo motors
• I/O programming
• Interfaces multiple feedback devices
• Share AC input and regeneration, for energy efficiency
• Simple commissioning using ServoStudio™ GUI
• Exclusive 30-month warranty

Communication
See: Servotronix Drives
See: Motion and Robot Controllers
The software and documentation can all be found on the product pages (scroll down to the "Downloads" section).
CDHD - http://www.servotronix.com/product/cdhd-servo-drives/
softMC3 - www.servotronix.com/product/softmc3-compact-motion-controller/
The specific direct links are as follows:
ServoStudio (CDHD Drive commissioning software) - www.servotronix.com/download/8696/
CDHD User Manual - http://www.servotronix.com/download/649/
CDHD Variables/Commands Reference - http://www.servotronix.com/download/652/
CDHD Fieldbus Reference - http://www.servotronix.com/download/628/
ControlStudio (softMC Controller Development Environment) - http://www.servotronix.com/download/2251/
SoftMC Wiki (Online reference with tutorials and example programs/projects) - http://softmc.servotronix.com/
A good overview page for getting familiar with the softMC is here:
http://softmc.servotronix.com/wiki/Getting_Started_with_MC-Basic_and_ControlStudio
There is also a softMC simulator which allows you to design/program/test on a virtual softMC without having any hardware (limitation is that there is no fieldbus support).
Simulator - http://www.servotronix.com/download/4493/
Simulator User Guide - http://www.servotronix.com/download/1760/