Custom Wound Coils - Custom Coil Winding
Edgewise wound Coil with flat wire

Down to 0.3mm thick flat wire can be wound edgewize.

An example of edgewise wound coil for Inductor (Reactor). The same coupled coil is pictured from three different directions.

Designing, Winding Coil, Assembling Core and Coil, adding Filler in a Case are made in

the same factory.

Therefore, we cab assure the function and reliability of the total assembly as a turn key.

Either

edgewise wound coil

only or

complete Inductor coil assembly

, including designing and selection of core material is available depending on customer request.


A Design Example of Core and Coil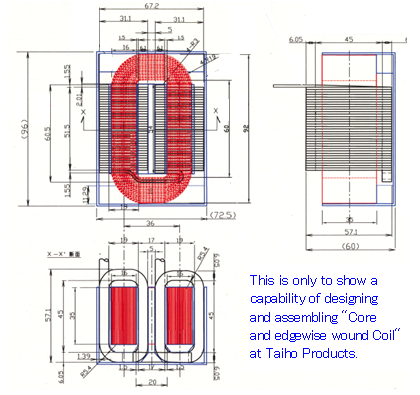 The drawing is showing a core and coupled edgewise wound coil only. Assebling core and coil and adding filler in a case can be made at the same factory also.

Edgewise Wound Coil on Core

Asembly for Inductor


Inductor Assemblies including core and frame like the above shown picures can be made based on customer requirements.


Other Examples of Edgewise Wound Coils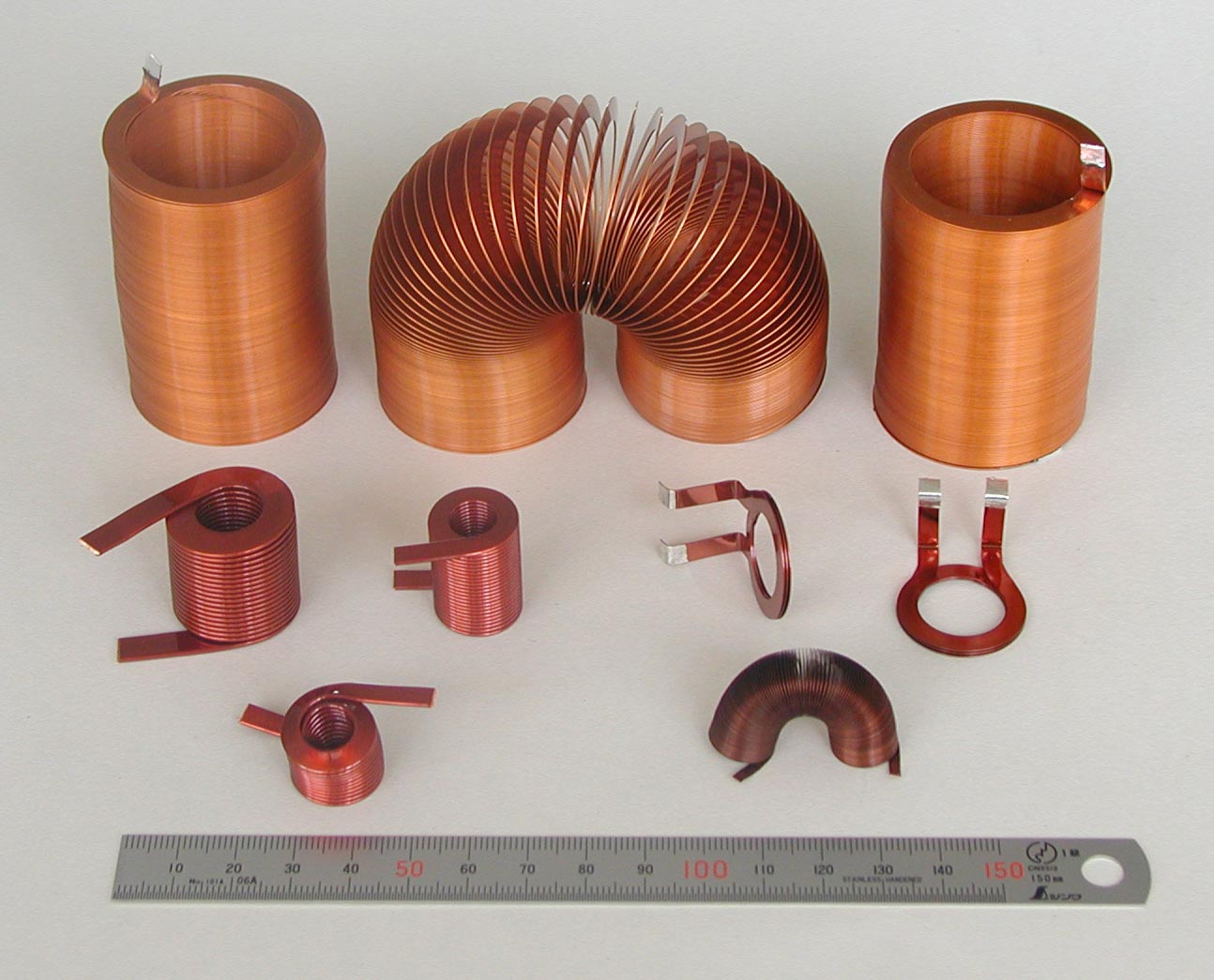 Down to 0.3mm thick flat wire can be wound edgewize.


There are no products listed under this category.